I first learned about Community Supported Agriculture (CSA) last summer and since then I've been very interested in joining one. I love the idea of supporting a local farm and eating fresh, Minnesota-grown food.
In case you aren't familiar with a CSA, think of it as an investment in a farm for the summer. You pay for a share (either half or full size) up front and then receive boxes each week from the farm. What you receive depends on which farm you choose, but most supply vegetables and fruits.
I did some research on the local farms and got some recommendations from friends before deciding to join Untiedt's Vegetable Farm this year. The first shares were delivered this week and the season runs until mid-October.
Here's a look at what was in our first box!
We received tomatoes, cucumber, lettuce, asparagus, spearmint, peaches, maple syrup, and raspberry jam.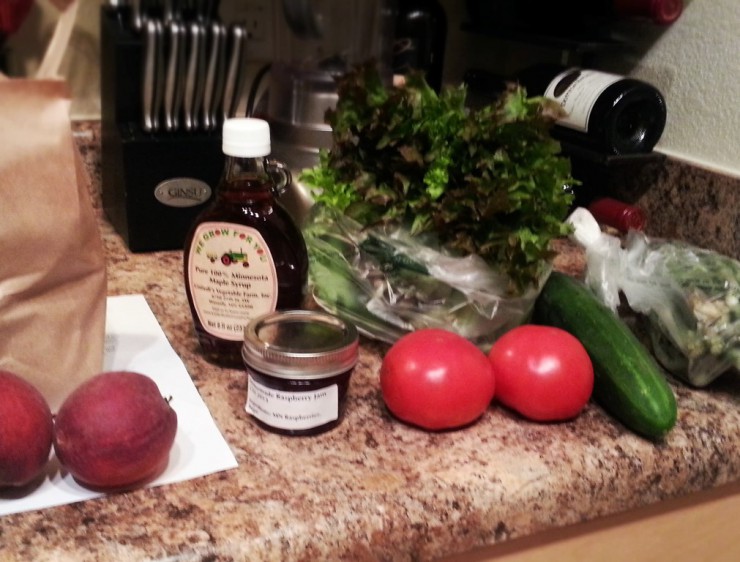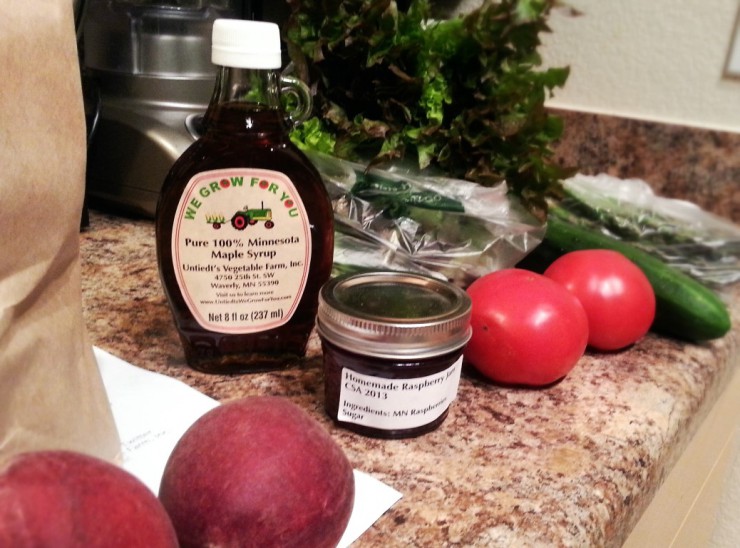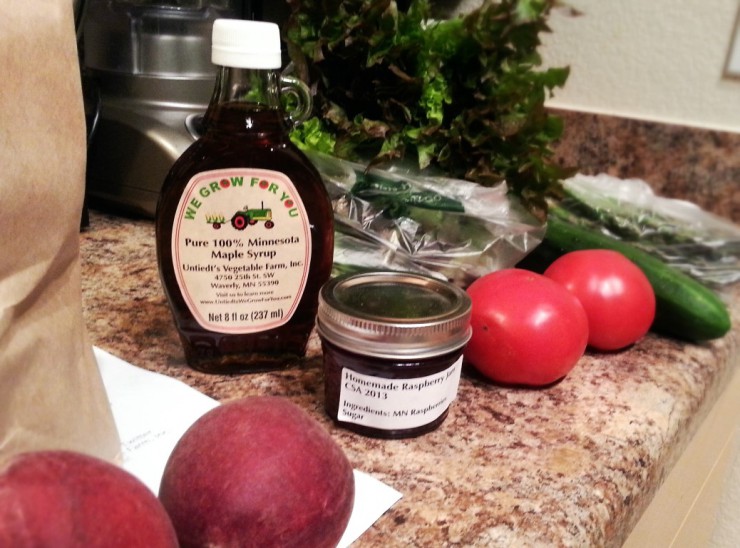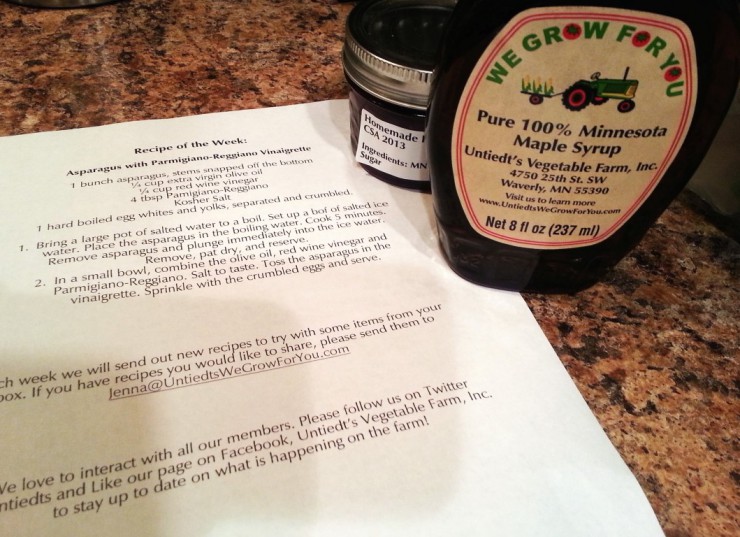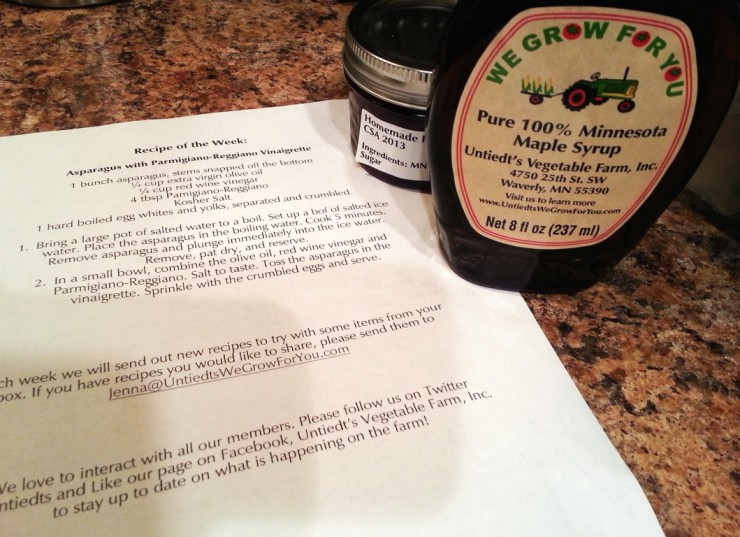 If you're interested in joining a CSA, I'd recommend checking out the full listing of local farms in Minnesota. If you aren't a resident of Minnesota, look online for a list of local farms in your area. Joining a CSA is a great way to support local agriculture – and better yet, to enjoy fresh, natural food!