Every once in a while, I like to venture away from cereal on the weekends and cook up something nice for breakfast. It was my husband's birthday a few weeks ago, so I decided to make French toast and iced lattes, and surprise him with breakfast in bed.
One of the easiest ways to make French toast is to buy a loaf of French bread and divide it into 1 inch thick slices. I usually allow for 3 slices per person, so if you're making breakfast for crowd, buy a larger loaf and increase the egg mixture accordingly.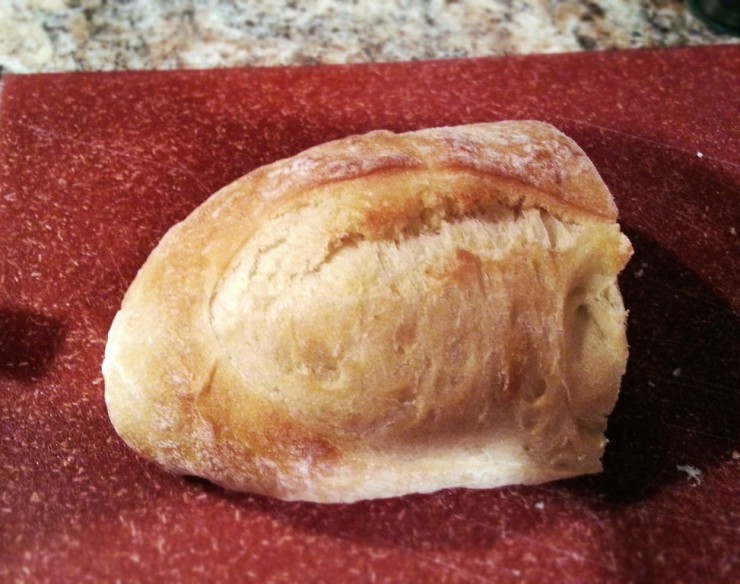 After you slice the bread, whisk together 1/3 cup of milk, 1 egg, 1 teaspoon of vanilla extract, and 1/2 teaspoon of cinnamon in a small bowl.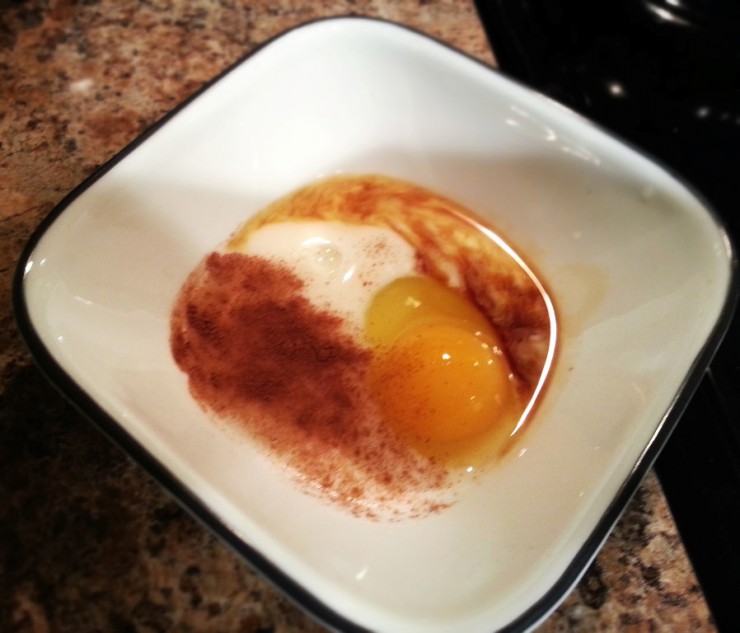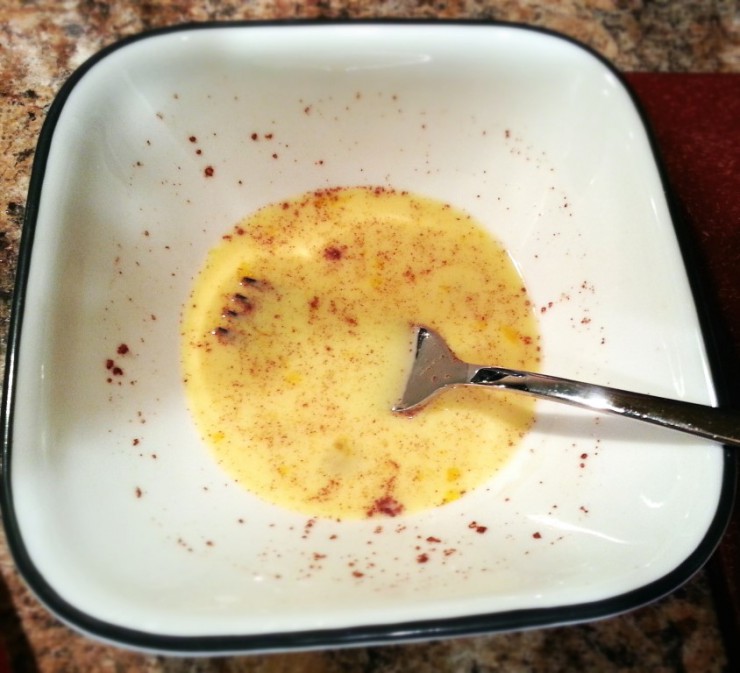 Dredge each slice of bread into the egg mixture until well coated. Place each slice into a greased skillet (or griddle) over medium heat. Cook 2 to 3 minutes per side until the egg mixture sets and the bread is golden brown.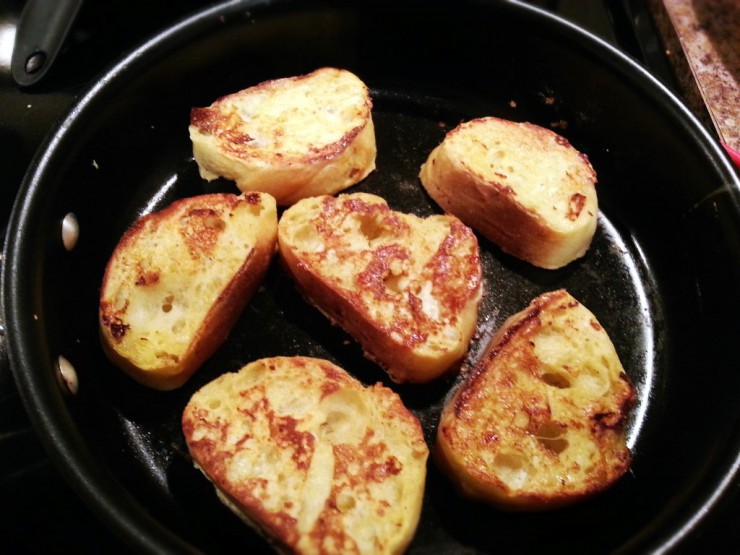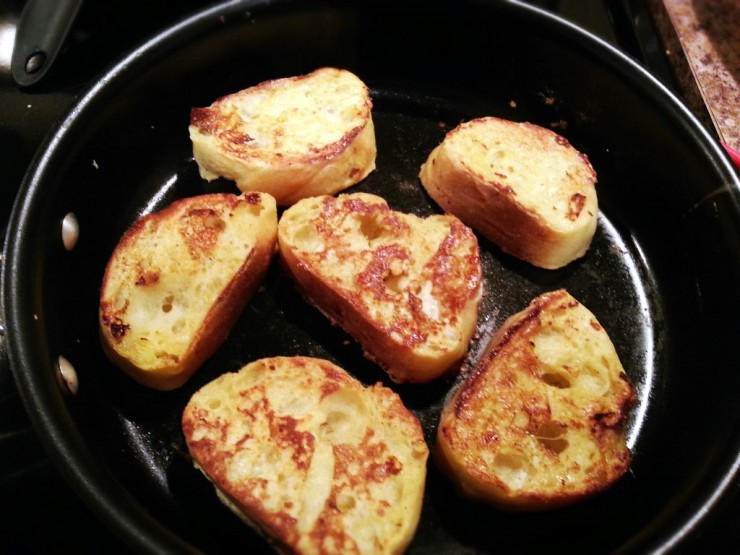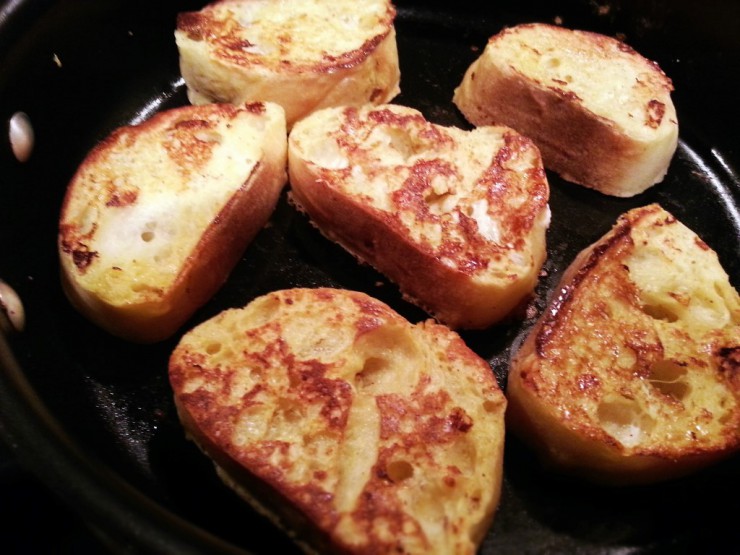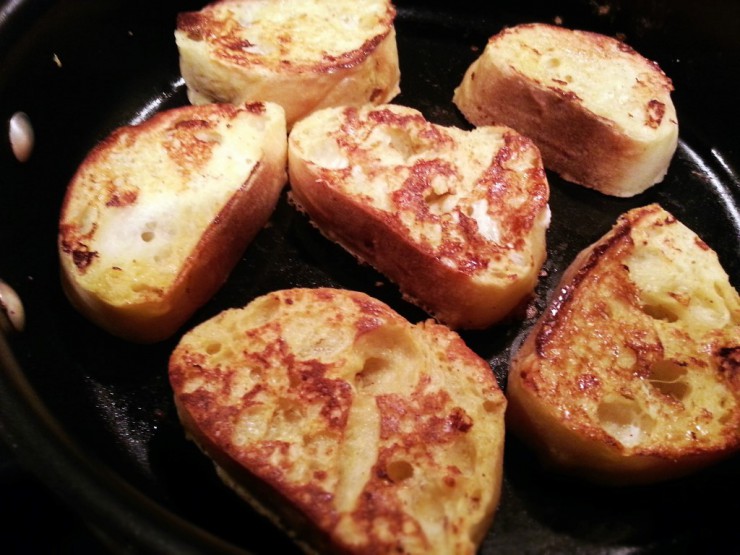 Sprinkle with powdered sugar and serve with warm syrup and fruit.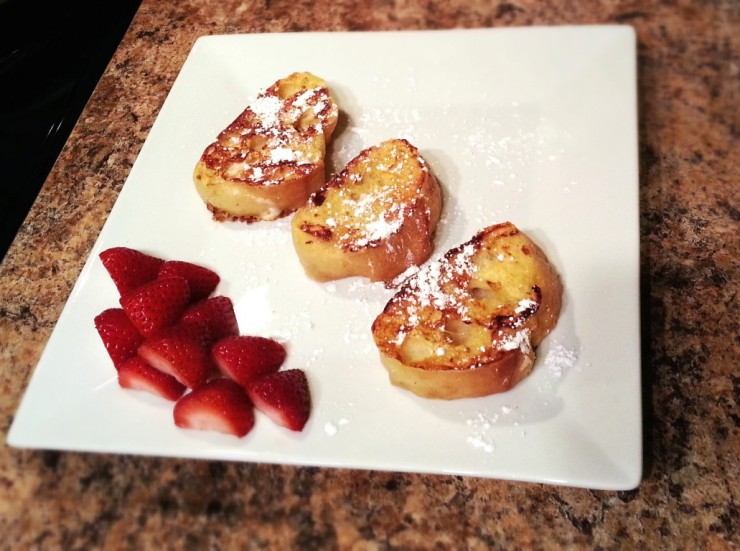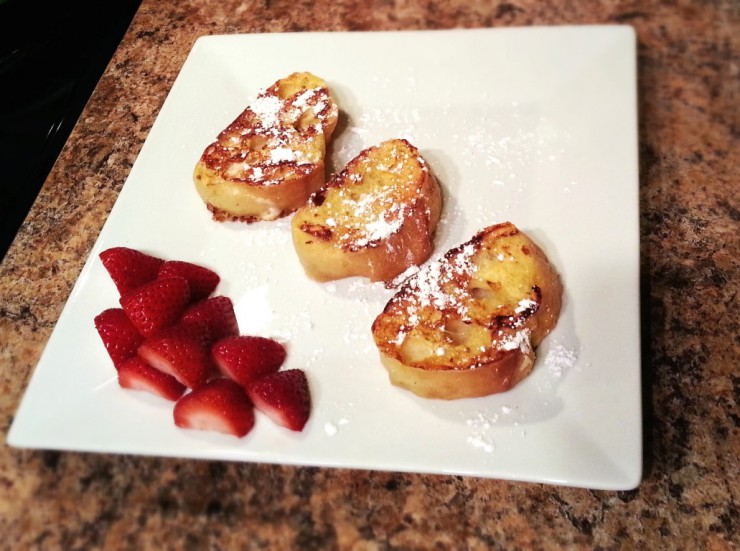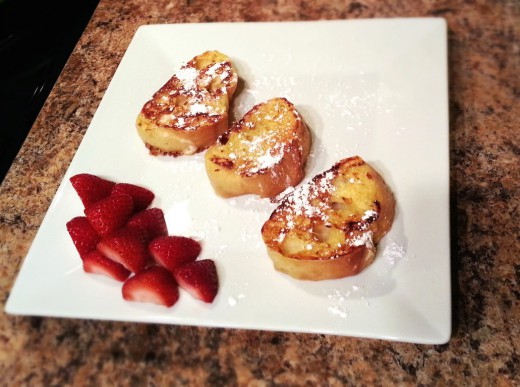 French Toast
2013-04-30 19:00:20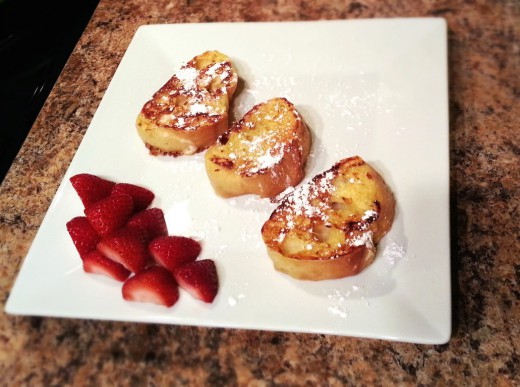 Ingredients
1 small french bread loaf
1 egg
1/3 c milk
1 tsp vanilla extract
1/2 tsp cinnamon
Instructions
Slice bread into 1 inch thick pieces.
In a small, shallow bowl, whisk together egg, milk, vanilla and cinnamon.
Dredge the bread slices in the egg mixture, coating both sides well.
Over medium heat, cook the coated bread in a wide skillet (or on a griddle) about 2-3 minutes per side, until the egg mixture is set and the bread is golden brown.
Sprinkle with powdered sugar and serve with warm syrup.
Decanteria https://decanteria.com/