Making lattes at home is a great way to save some money, especially if you're a regular at your favorite coffee shop.
While you do need to own an espresso machine, there are plenty of affordable ones out there. I received a Cuisinart machine as a wedding gift and have been very pleased with the quality of espresso it makes. Prior to this machine, I owned a DeLonghi that was more reasonably priced and a great investment.
To make a latte you need only three ingredients: espresso beans, milk, and flavored syrup (unless you prefer unsweetened, then just stick with milk and espresso).
First, prepare your espresso machine; fill the reservoir with water, turn it on and let it heat up. Grind your espresso beans and fill the portafilter with the ground espresso. Use the tamper to firmly compact the espresso, making sure there is no residual espresso on the perimeter. Per your machine's manual, connect the portafilter to your machine.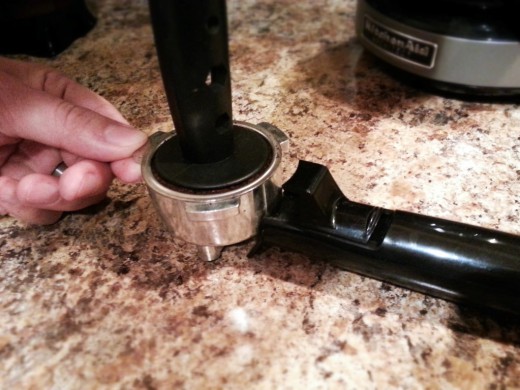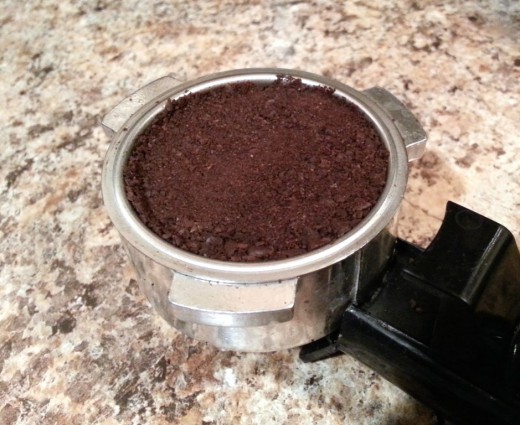 Measure out one ounce of flavored syrup per latte, add it to a tall glass and fill it with ice.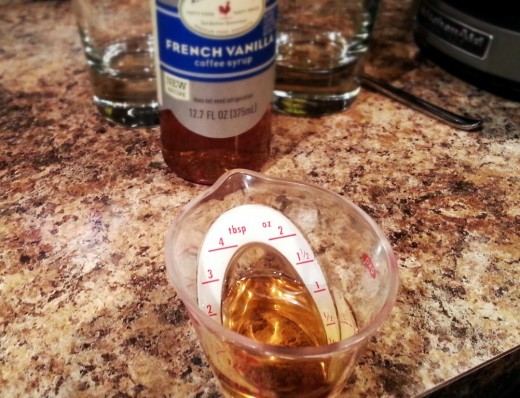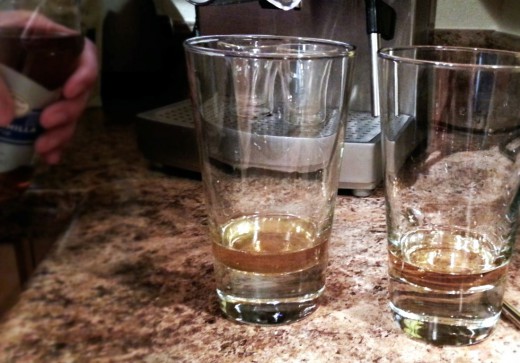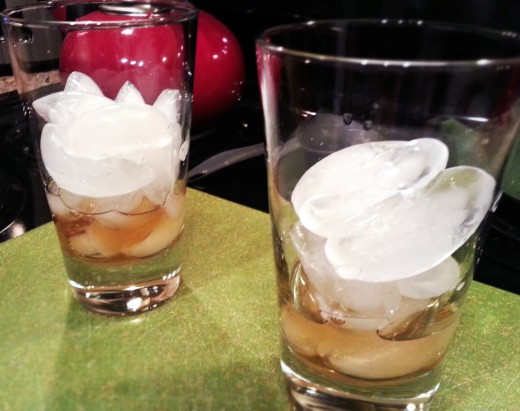 When your machine is ready, brew two shots of espresso per latte. My shot glasses are doubles, so I'm brewing four shots here.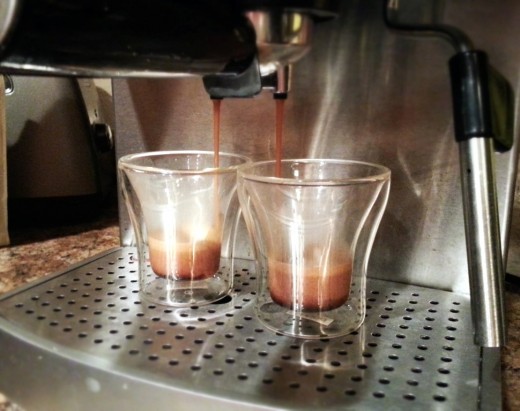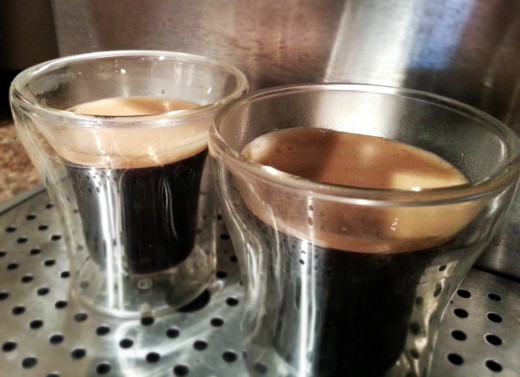 Immediately add the espresso to each glass.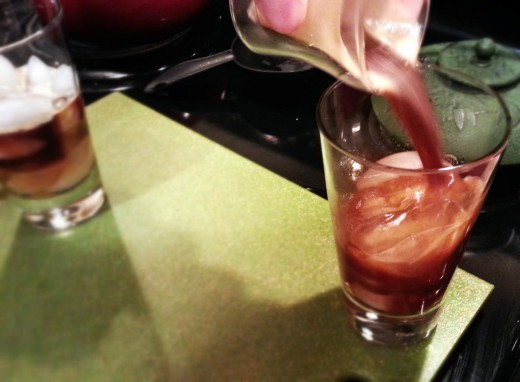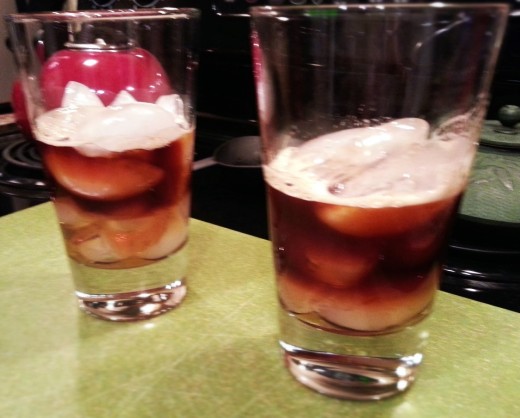 Fill each glass with milk. Give it a quick stir to combine all the ingredients and it's ready to enjoy!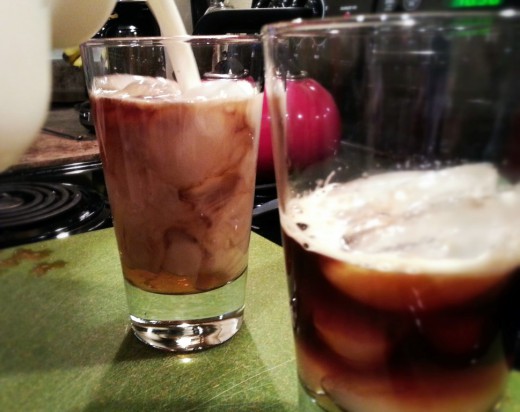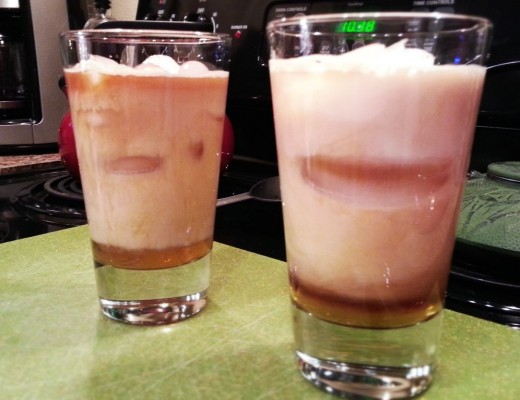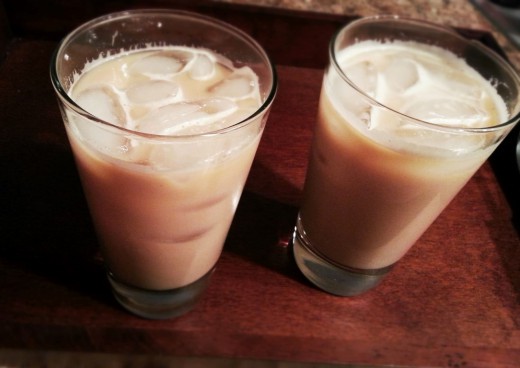 Next time you're craving some caffeine, try making a latte at home instead of running the coffee shop. Get creative and experiment with syrup combinations or steam the milk and omit the ice for a warm version of this drink. Not only is it fun being a barista at home, but your bank account will thank you at the end of the week!