This past weekend I visited my family to celebrate my dad's birthday along with Mother's Day. I also had time to visit my cousin Jenn and see her two adorable kids. While at her house, she filled me in on all the new developments occurring in Duluth. In addition to new office buildings and restaurants, breweries are establishing a larger presence in the area.
My parents live just 20 miles outside of Duluth, so we decided to venture down to Canal Park and check out the new brewery in town for dinner.
If you're unfamiliar with Canal Park, it's a very unique part of Duluth. It overlooks Lake Superior and the Aerial Lift Bridge and consists of many restaurants, hotels, and the boardwalk. I have fond memories of warm summer evenings spent on the patio of Little Angie's and Grandma's, and of course getting malts at the PortLand Malt Shoppe.
Now that I live in Minneapolis, I don't get there as often as I'd like, so I take advantage of any opportunity I get.
We arrived at Canal Park Brewery and unfortunately it was cold and snowing so we weren't able to sit outside, but I was still looking forward to giving it a try.
We had a short wait for a table so we decided to sit at the bar and try one of their beers. I loved our view from the bar; the big windows showcased the beers and created a very modern and unique ambiance.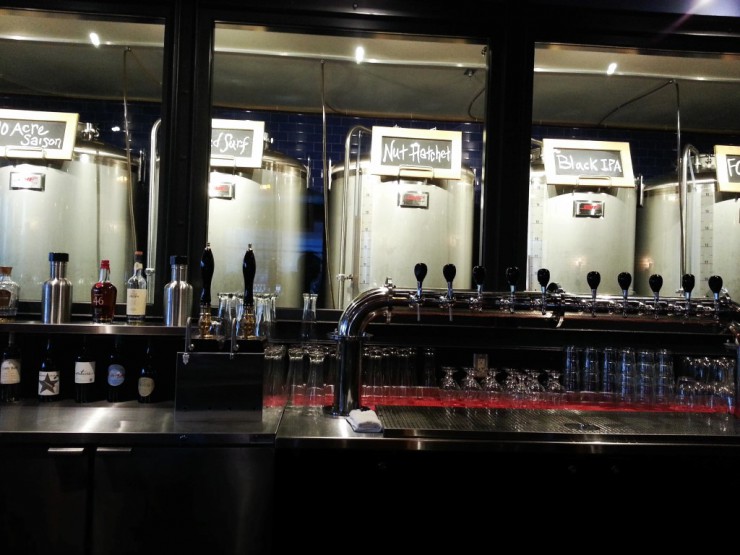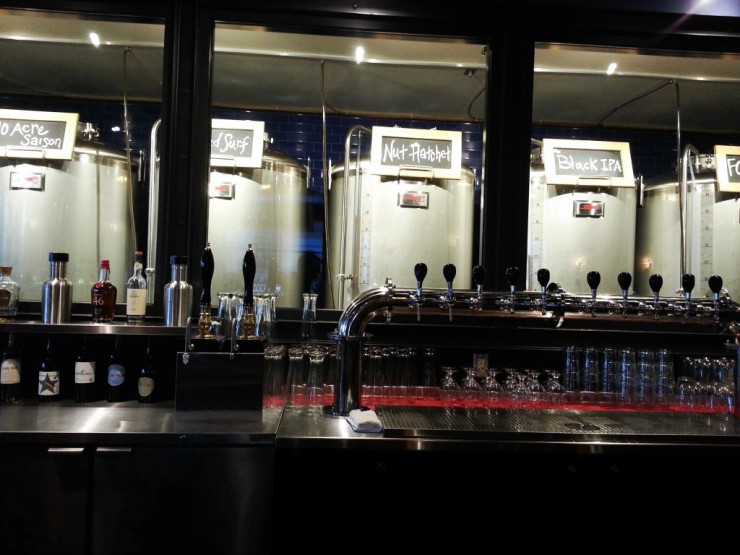 I decided to try the Nut Hatchet Brown and to be honest, it was one of the best beers I've had. It was smooth and creamy, and I could taste hints of rich caramel and chocolate. My mom was also a big fan of this beer.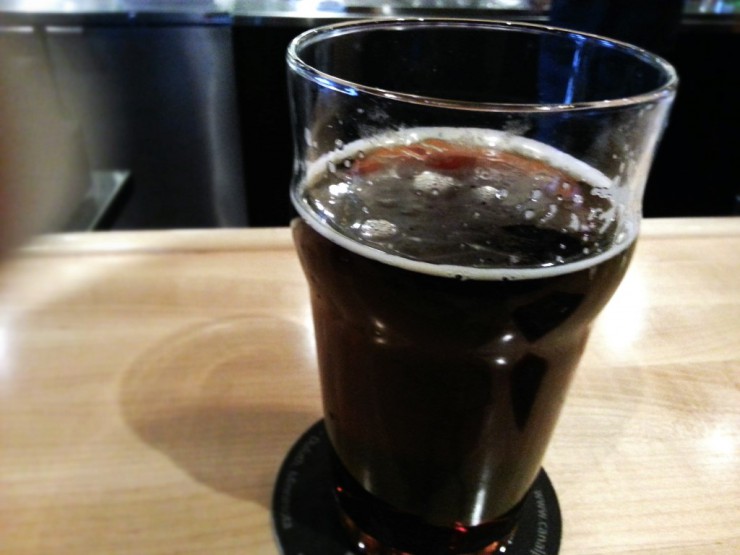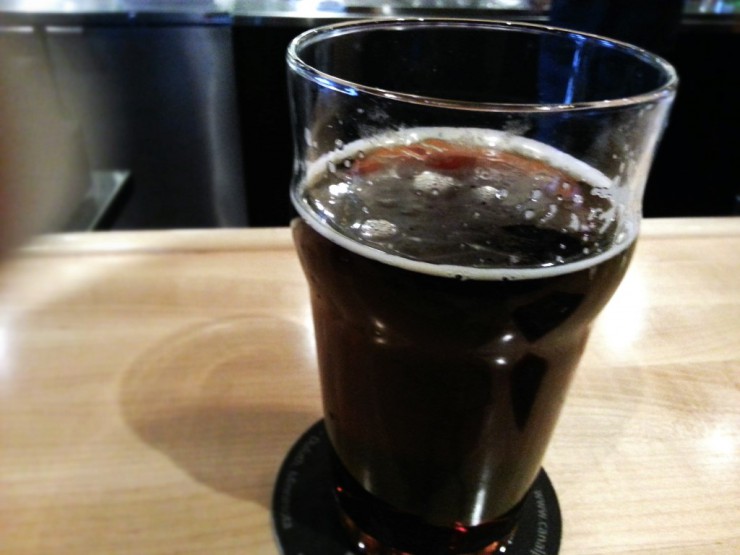 Some of their other signature brews include Foggy Jack Porter, Click Drag Kolsch, Stoned Surf IPA, Greedy Bastard Black IPA. and 40 Acre Saison. My dad enjoyed the Kolsch, while my husband sampled the Porter and Black IPA. Check out their website for a full list of their beers.
In addition to the great beer, the food was equally delicious. I would definitely give the cheese curds and sweet potato fries a try when you go.
I'd highly recommend trying out Canal Park Brewery next time you're in Duluth. I had a great experience there and I'm looking forward to visiting them again this summer.