I tend to get into these moods where I'm constantly looking for new recipes and trying out new ideas in the kitchen. It's a fun way to explore a bit and get creative. I find it's usually a result of a visit to the Amazon bookstore; I end up looking at so many cookbooks and have to remind myself that I only need to buy one. I'll spend hours diving into the new book, taking notes on what meals I want to try first, and adding ingredients to my grocery list. And then gradually, I add new recipes to my meal plan and start trying new meals!
I recently met a friend at Book Larder in Fremont before grabbing dinner and drinks. I'd never been there before and was pleasantly surprised by the selection. I could have spent hours there reading through all the cookbooks. I also found out they offer cooking classes there – I can't wait to check one out!
I stumbled upon one cookbook in particular that I was really interested in. The Dinner Plan by Kathy Brennan and Caroline Campion highlights recipes that are simple and quick to make on week nights and are suitable for anyone's schedule. At the time, I was struggling to make dinner most nights because I was working way too much, so I saw this book and was intrigued. I flipped through the pages and saw a ton of recipes I was interested in. I purchased it and couldn't wait to start cooking from it.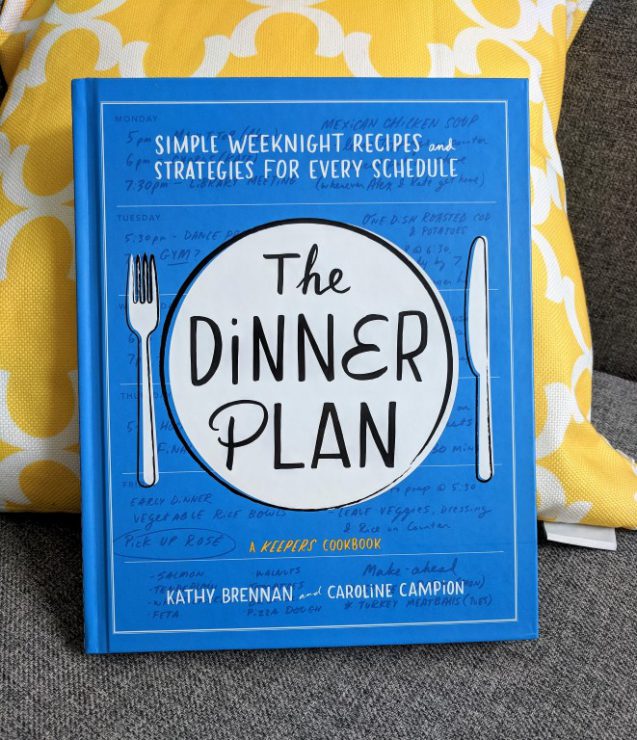 Over the next few weeks, I started adding more and more recipes from the book to my weekly meal plans. I've tried a ton of recipes from the book now and all of them have been great. What I like most about these recipes is they are all relatively quick to put together and they use ingredients I always tend to have on hand. It really makes week night dinners so easy.
One unique thing that this cookbook does is categorize its recipes by tagging each one with "make-ahead," "staggered," "one-dish," "pantry," and/or "extra-fast."
Make-ahead is self-explanatory, but I like that it flags which recipes don't suffer from prepping in advance. I'm a firm believer in doing prep work in the kitchen on Sundays to make meals during the week easier. Staggered recipes mean that they are great for people eating at different times; the meals can be reheated as needed during the evening or even served at room temperature. One-dish recipes are great for clean-up – fewer dishes to do after the meal is always a plus. The pantry category highlights recipes that don't require a trip to the grocery store to get all the fresh ingredients. These recipes only require typical ingredients you most likely have on hand. And finally, the extra-fast recipes require the least amount of effort, so meals are on the dinner in 30 minutes or less.
In addition to breaking down the recipes into these great categories, the authors provide a lot of helpful tips and tricks throughout the book. Can you see why I was immediately drawn to this book in the midst of my crazy work schedule?!
Not only are these recipes quick and easy, but every one I've tried so far has been great. I want to highlight just a few of my favorites so far.
Carbonara
So quick, easy, and delicious. And it has bacon!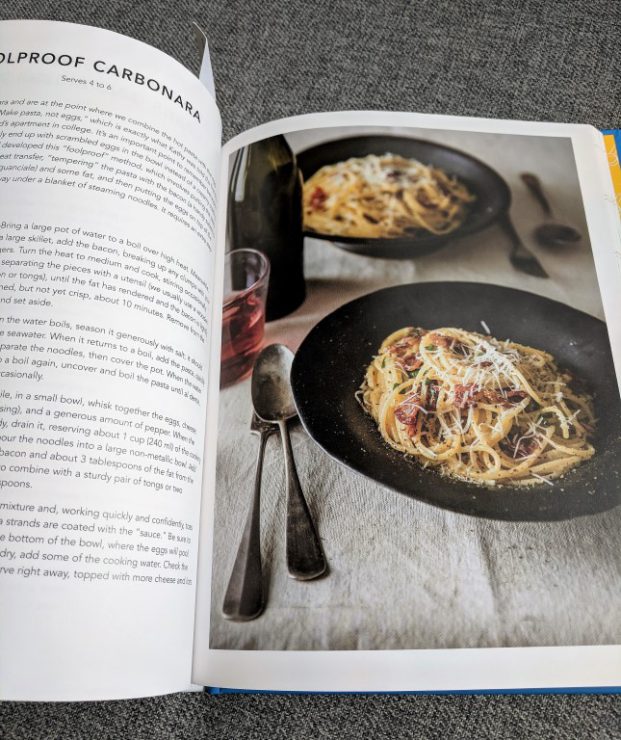 Chicken Wings
There are two versions – ranch and honey miso. Both are baked and both are great!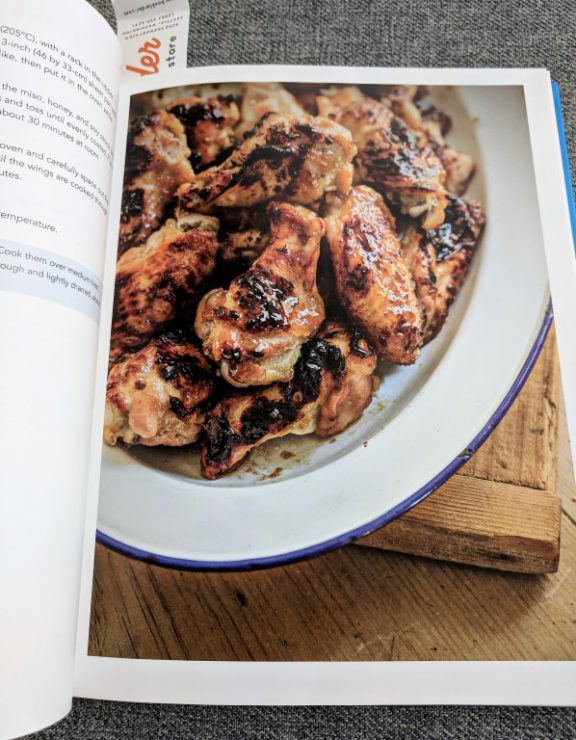 Mexican Lasagna
A unique take on lasagna that uses tortillas instead of noodles and it's made in a single skillet – so easy clean up!
Farfalle with Asparagus and Cream
Creamy, but not too heavy, and packed with flavor from the asparagus and pine nuts.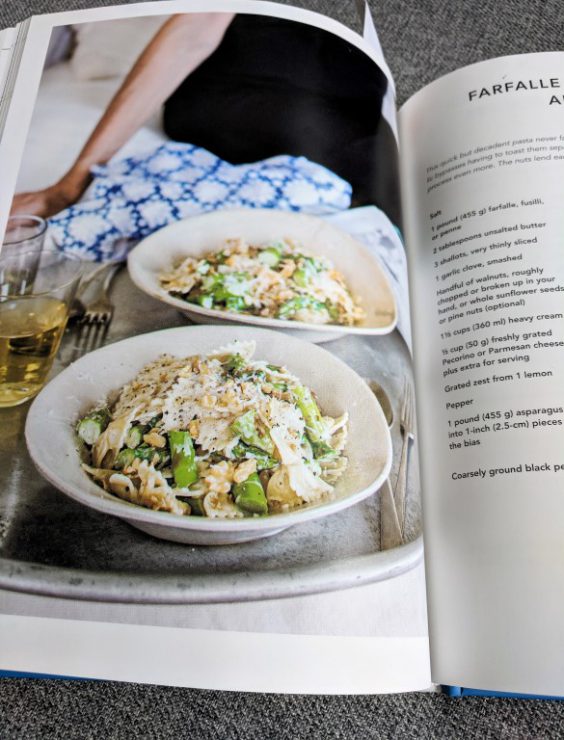 I've tried numerous other recipes already and my husband and I have enjoyed all of them so far. I'd highly recommend checking out this cookbook if you're interested in quick, easy, and delicious meals!
Side note: All of these opinions are my own and I haven't been paid to promote this cookbook.
Feature Photo Credit: Garman Poo-Caamano