To celebrate the Holiday season and hopefully spread a little Christmas cheer, I decided to craft a series of blog posts to share some of my favorite things about this time of year.
I wanted to start with one of my favorite traditions, even though it's not food related. I have many fond memories of watching Christmas movies by the tree with my sister growing up, usually with a cup of hot cocoa, so it shouldn't surprise you that I still love to do this each Holiday season. In fact, I'm watching one right now as I write this.
I admit, I find myself enjoying the "cheesy" Christmas movies on TV with predictable story lines and endings; e.g. workaholic executive goes through some tragic event that changes his/her view on life or single girl meets man of her dreams and they fall hopelessly in love at Christmastime, just to describe a couple. While I tend to get sucked into these movies, they don't come close to competing with my top 5 list!
5. How the Grinch Stole Christmas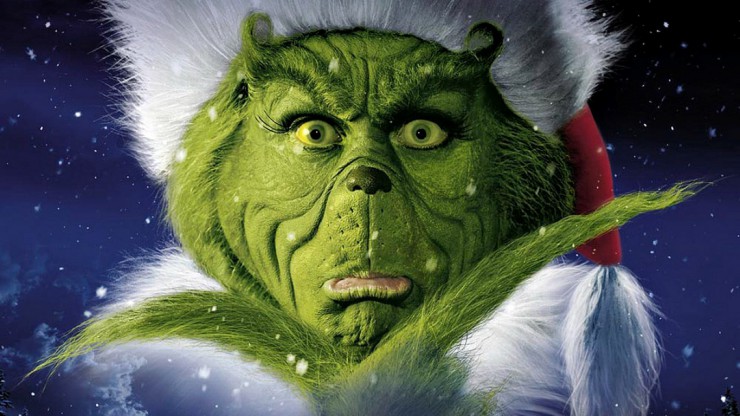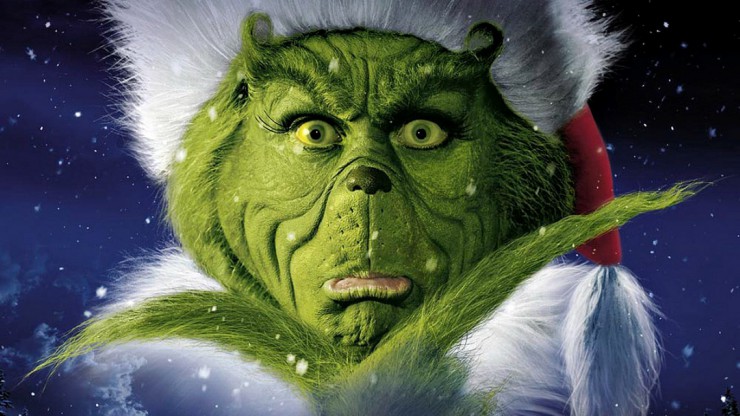 I've always loved the original, but this Ron Howard movie is a great variation of the classic Dr. Seuss tale. Not only do I love how adorable the Grinch is as a child in the beginning of the movie (like when he says, "Oh Martha, Oh Christmas" or "what a lovely family heirloom!") I love that this movie focuses on what Christmas is all about.
4. A Christmas Story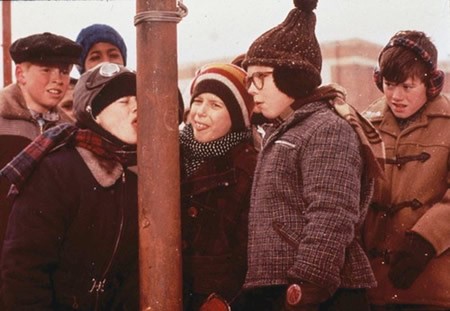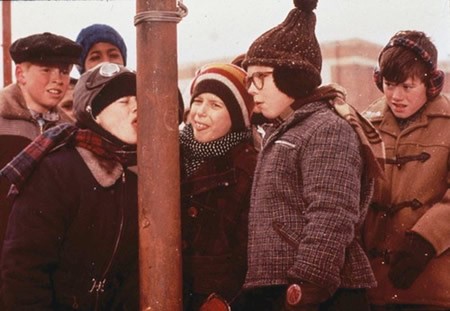 This is by far the goofiest Christmas movie I've seen. From the iconic leg lamp to the pink bunny suit, and of course, the official Red Rider carbine-action, two hundred shot Range model air rifle, this movie is hilarious. It's fun to take a step back and relieve Christmas through the eyes of a child.
3. Prancer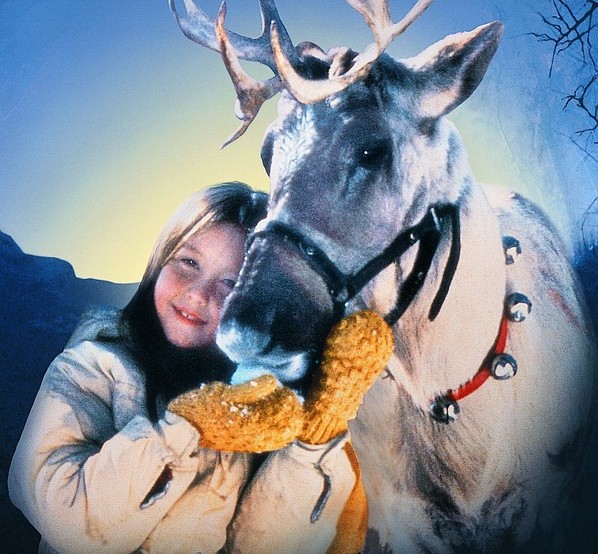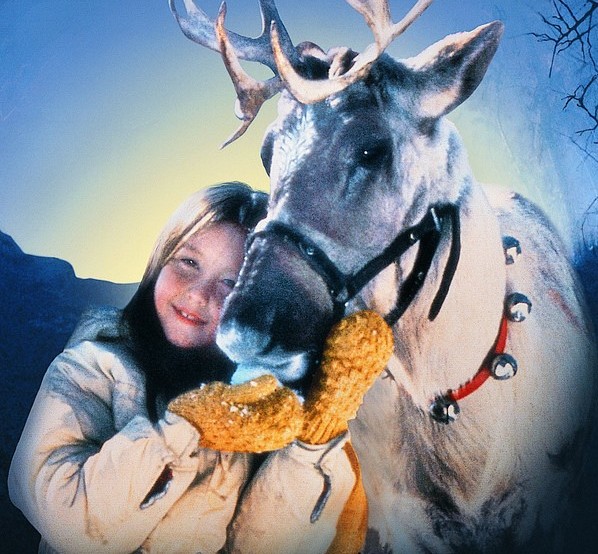 Every Christmas Eve, my family and I would go to mass, prepare our annual appetizer-style dinner, open a few gifts, then watch Prancer. This is the only time I watched the movie each year and I looked forward to the annual tradition. Prancer is about an 8-year-old girl who lives in Three Oaks, Michigan. She finds a hurt reindeer in the woods that she believes is one of Santa's and is determined to nurse the deer back to health and set him free to rejoin the rest of the reindeer on Christmas Eve.
2. Elf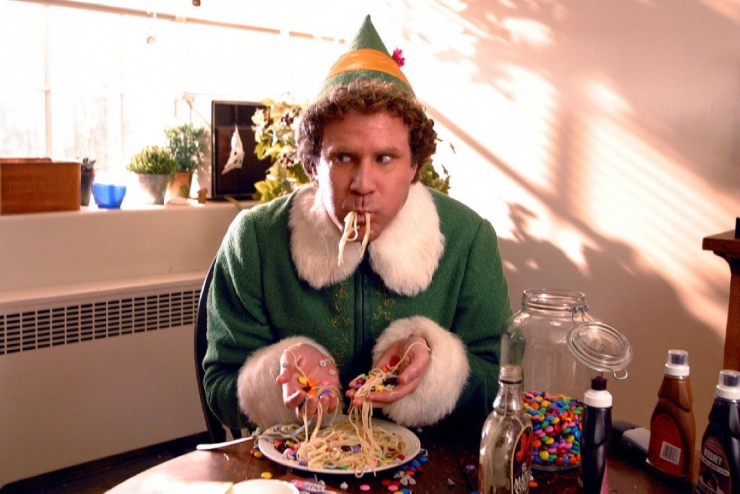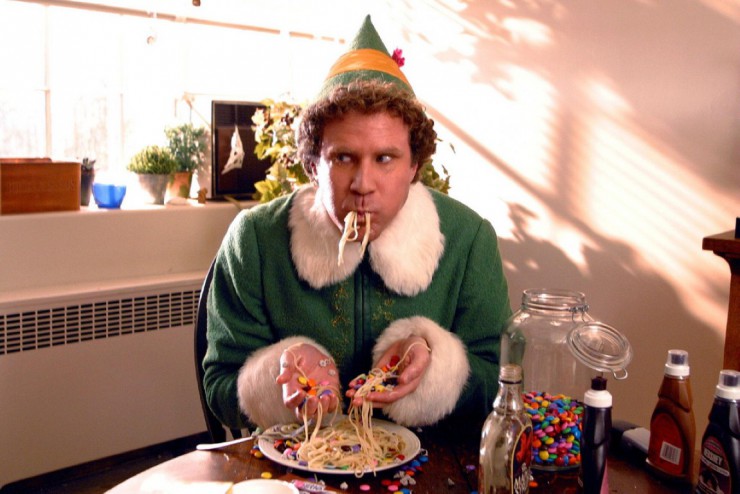 Who doesn't love this movie?! I laugh every time I watch it and I quote way too many lines from it year round. Will Ferrell is perfect as Buddy and I'm a big fan of Zooey Deschanel. Overall, this movie is just "a little too good."
1. It's a Wonderful Life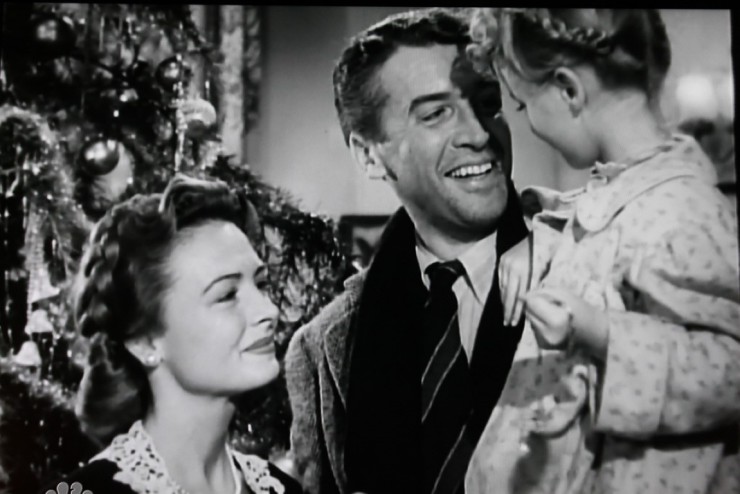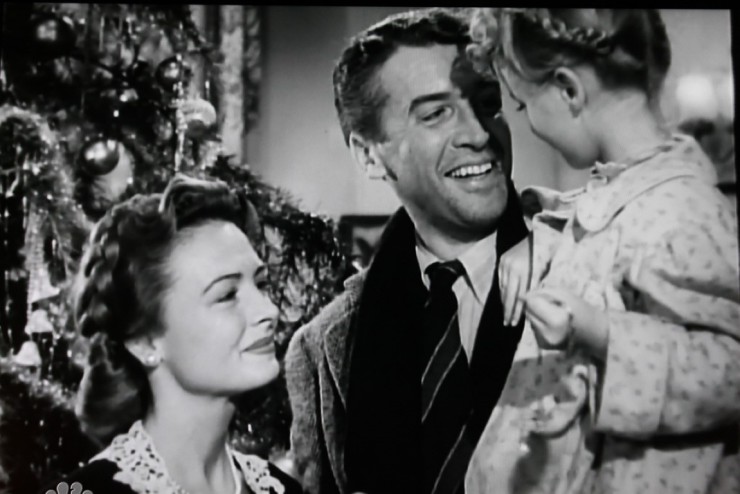 It's a Wonderful Life is by far my favorite Christmas movie. The story of George Bailey is incredible and truly heartwarming. I don't even think I can put into words how the ending of this movie makes me feel. If you haven't seen it, take a few hours this Holiday season and experience this classic movie.
Photo Credit: Palm Trees & Flip Flops, Erjkprunczyk, S_Herman, As Seen on Hallmark, Jake Fishman, Hazboy