Editor's Note: This is a guest post from my good friend Kellie Schoppe. Thanks Kellie for sharing this helpful morning routine tip with us!
This recipe may be timely as you are making preparations to hunker down at home. It's a great way to freeze any fruit that may be near expiration and allow you to re-purpose it for your morning meal routine.

There are lots of recipes dedicated to the best way to freeze fruit. Most include peeling, cutting the fruit, drying the fruit, then laying the fruit in a single layer on a parchment paper-lined cookie sheet to freeze. I took the essence of this method for my morning meal prep … ok, maybe the similarity is that I used fruit and the freezer.

Line a mini muffin tin with plastic wrap to keep the fruit from sticking to the tin. After cutting the fruit into small pieces, place it in the lined tin to make small pods. I used bananas and apples for this week's morning meals, but you could use cut berries, pitted fruits, or any fruit you enjoy. Cover the fruit pods with another layer of plastic wrap to keep little hands out from reaching into the freezer and gobbling up the progress you made! It also is useful for an extra layer of freezer protection.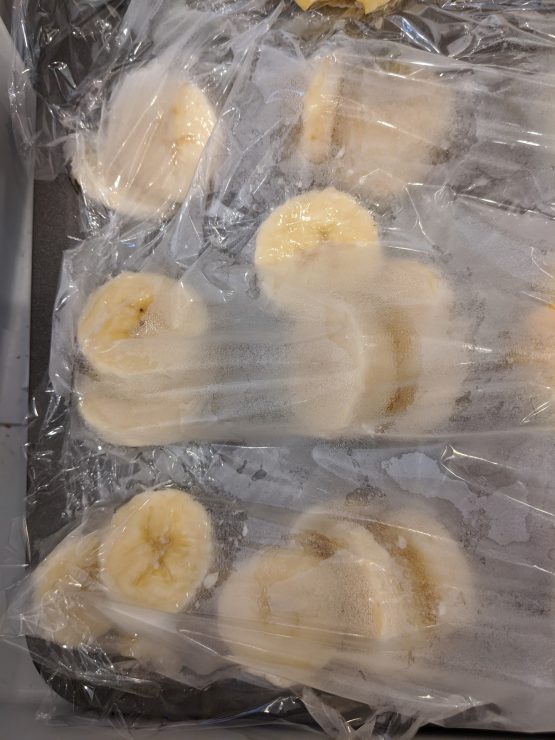 After a few hours, take out the fruit pods out of the freezer, and place three pods in a Ziploc bag for easier daily use. Having a few pods per bag make it easier for my kids to get the cut fruit from the freezer and make a meal on their own. You can also add a fruit pod to hot cereal, smoothies, or possibly a yogurt parfait.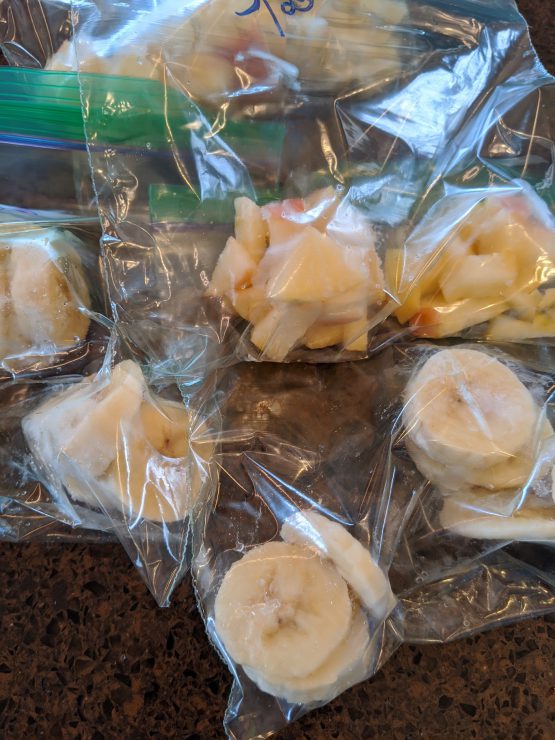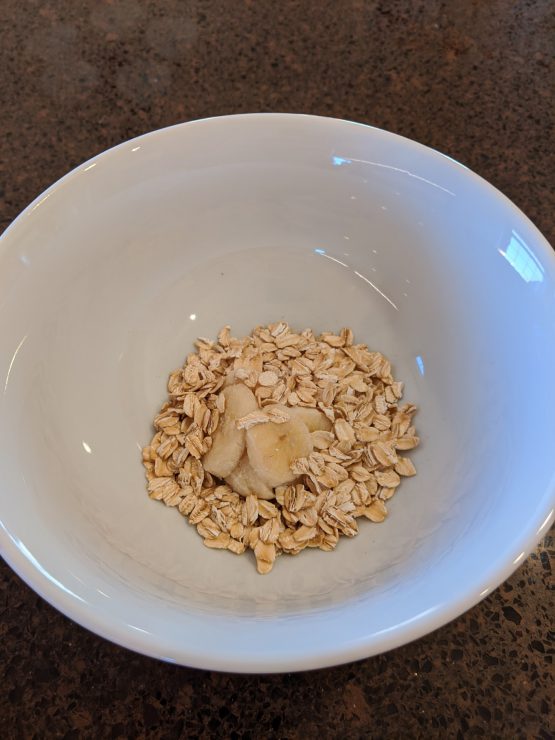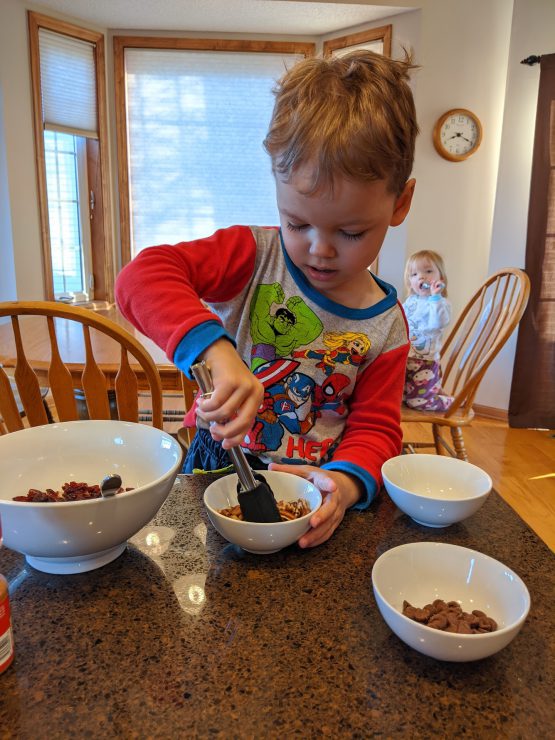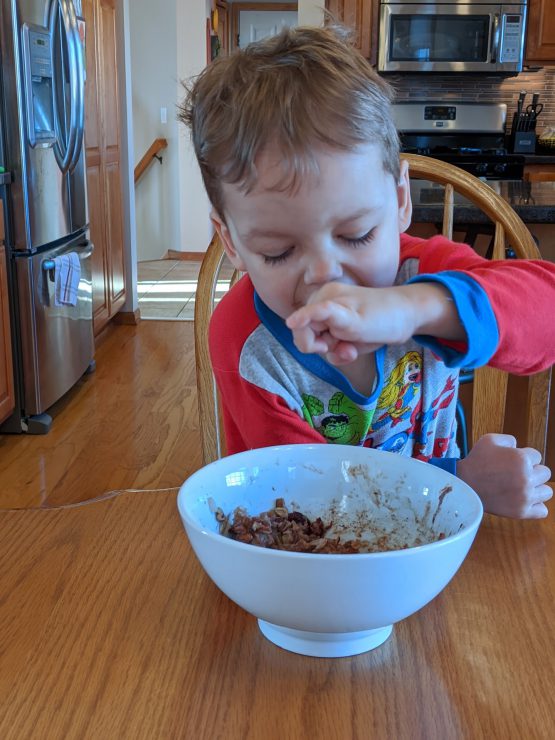 If you don't anticipate using the fruit pods within the week you can cut out the pods but leave the plastic wrap around them. This will help provide additional protection from freezer burn. Don't forget to label the bags with the date and use the fruit pods within a few months for freshness.
p.s. If anyone has recommendations for reusable freezer bags I'd love a suggestion!