Caprese salad is one of the easiest, yet amazingly flavorful salads you'll ever make. Can it get much simpler than tomatoes, mozzarella, and basil?
Thanks to our wonderful CSA, I've had a plethora of delicious, fresh, Minnesota grown vegetables on hand, including tomatoes and basil. I picked up some fresh mozzarella, made a quick balsamic vinaigrette, and dinner was ready in minutes.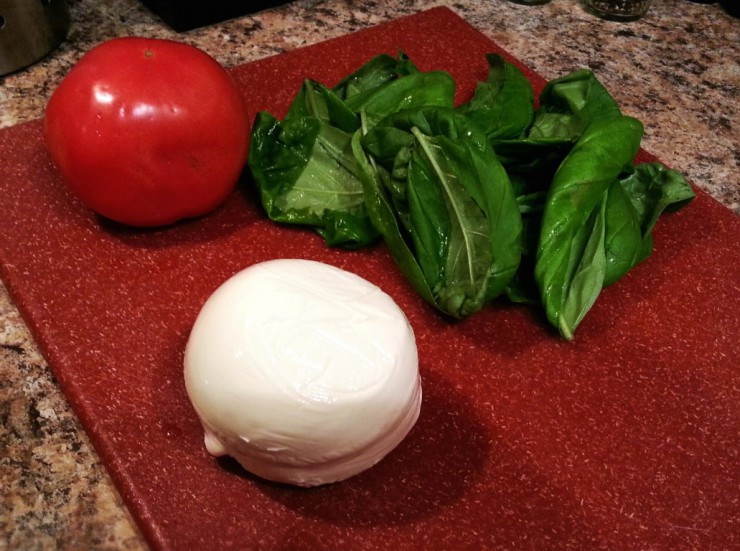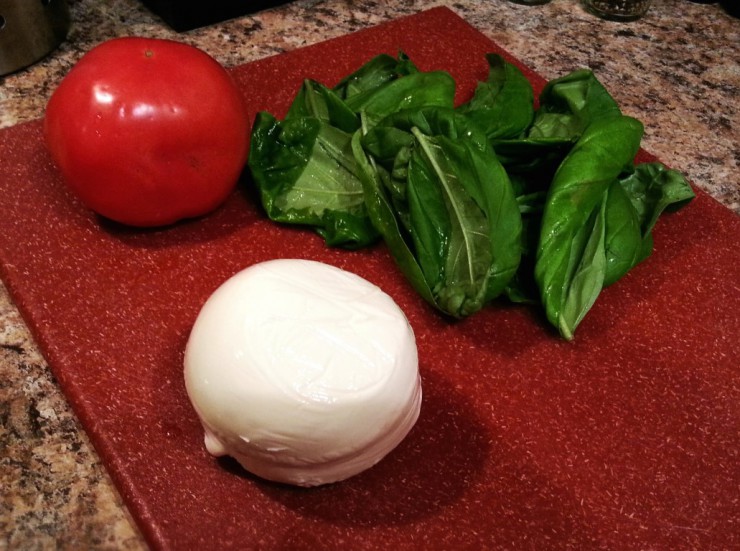 To make the salad, thinly slice the tomato and mozzarella and rinse and dry the basil.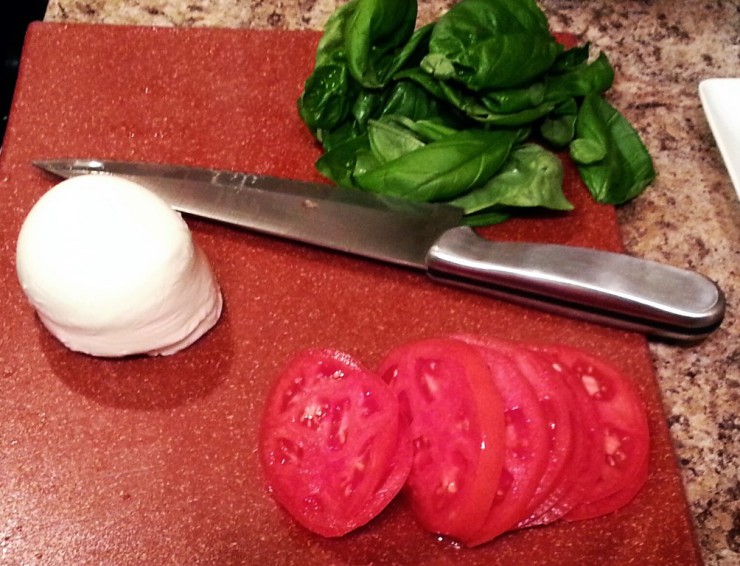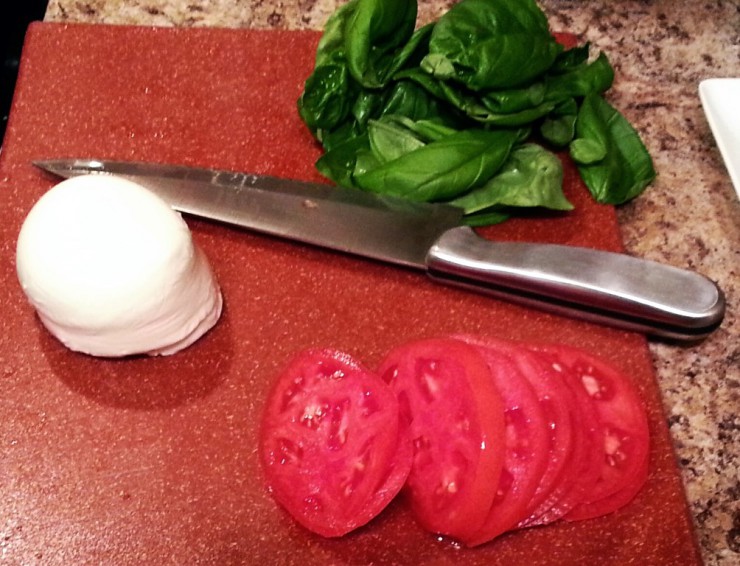 For the dressing, combine 1 tablespoon of balsamic vinegar with 2 tablespoons of olive oil. Season with salt and pepper and whisk together.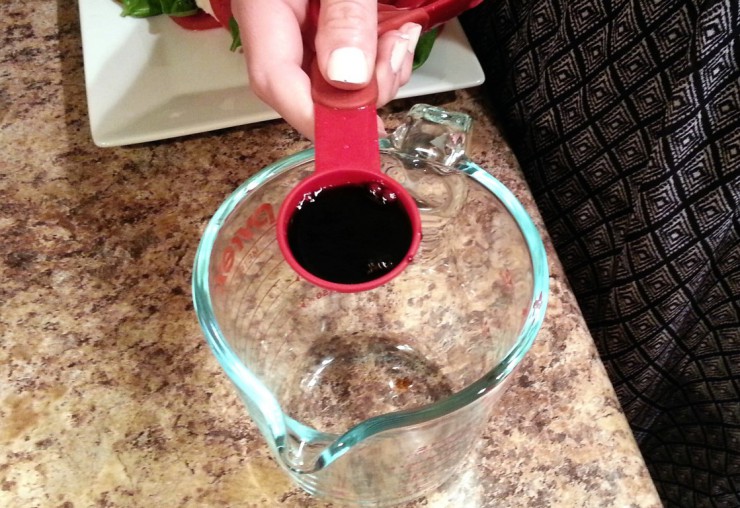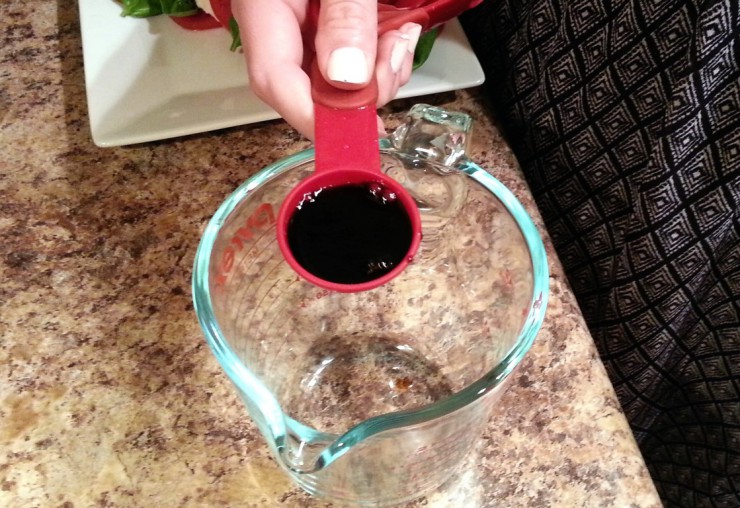 Divide the tomato, mozzarella, and basil between two salad plates. Arrange by alternating each ingredient and layering across the plate.
Drizzle the balsamic vinaigrette over each salad and enjoy!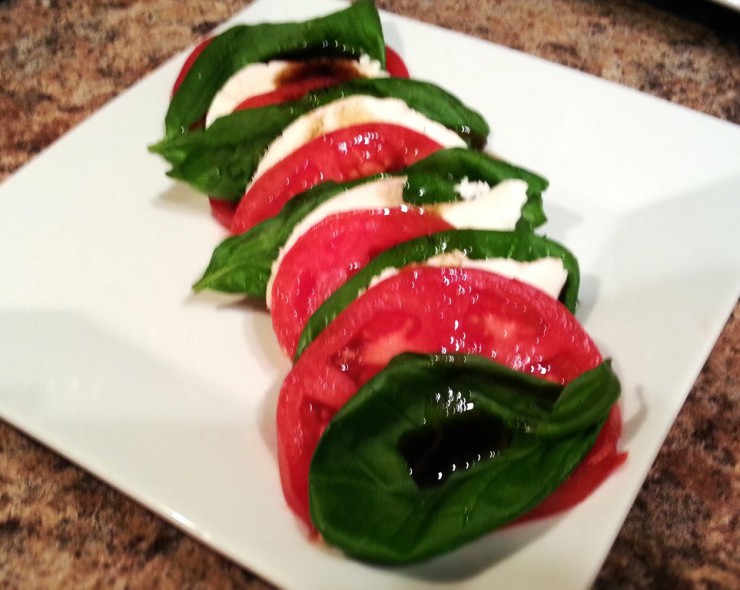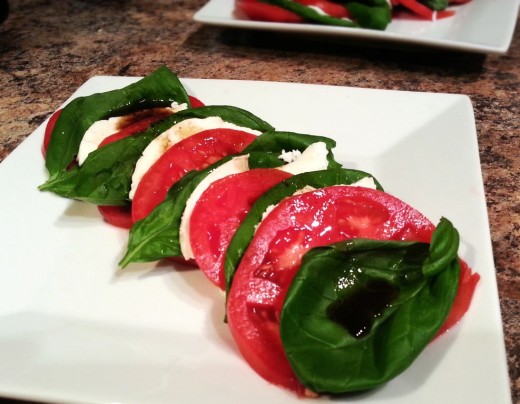 Caprese Salad
2013-07-21 20:12:38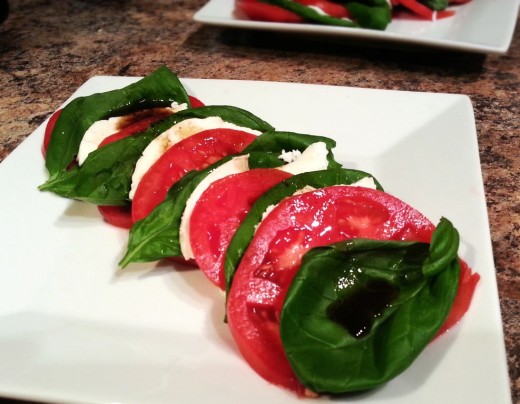 Serves 2
Ingredients
1 tomato, thinly sliced
10-12 basil leaves
1/2 ball of fresh mozzarella, thinly sliced
1 tbsp balsamic vinegar
2 tbsp olive oil
1/4 tsp salt
1/4 tsp pepper
Instructions
Divide the tomato, basil, and mozzarella between two salad plates. Starting with tomato, alternate layering each tomato, then basil, and mozzarella across the plates. In a small bowl, combine balsamic vinegar, olive oil, salt and pepper. Drizzle dressing over each salad.
Enjoy immediately.
Decanteria https://decanteria.com/