My first niece, Eva Ruby, was born in February, and I planned a get together to celebrate her arrival. I decided on a mid-afternoon party with a vintage theme, serving drinks and desserts.
The pink punch consisted of cranberry juice, Sprite, and optional champagne. Lemon water was also made, and both drinks were served in mason jars garnished with thinly sliced lemons.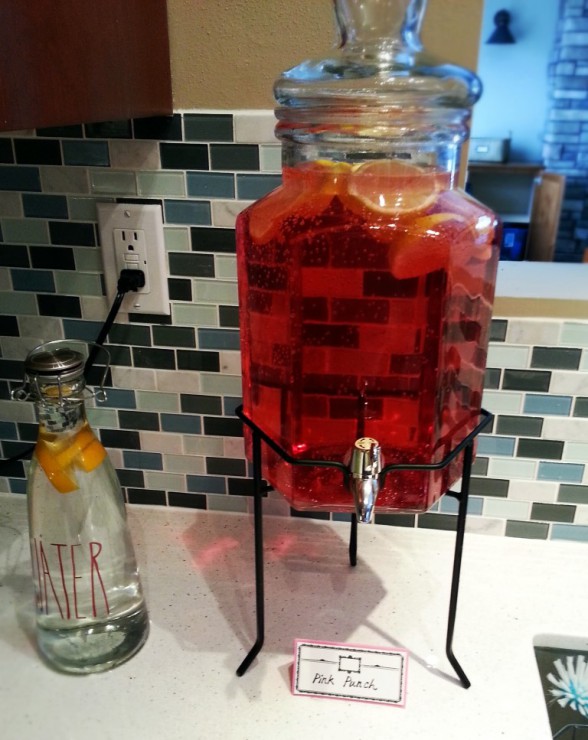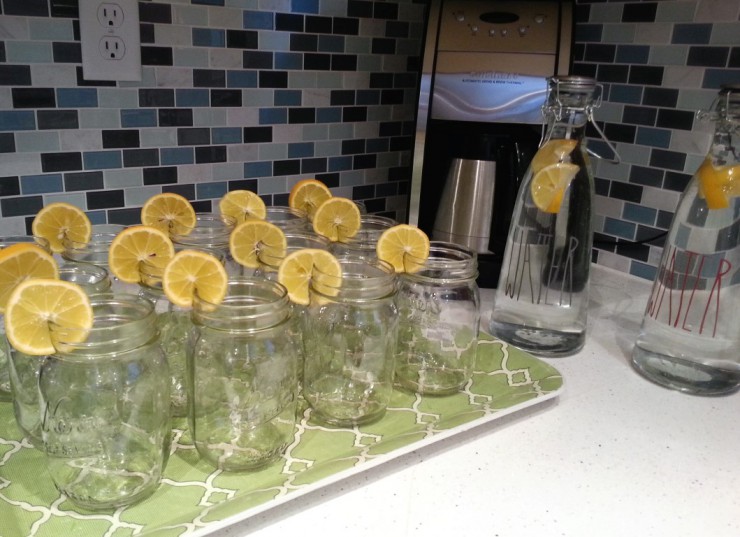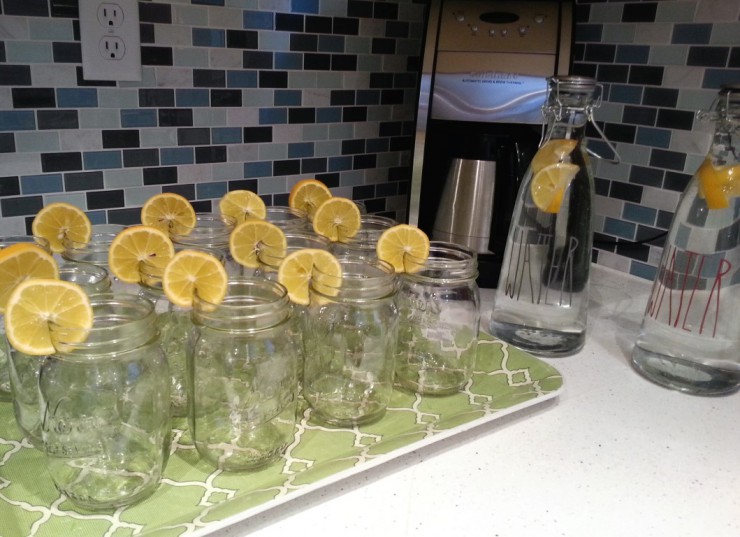 For dessert, I made chocolate and vanilla pudding parfaits, topped with whipped cream and a pink wafer. I bought a really cute serving set with shot style glasses and mini spoons that was perfect for serving them!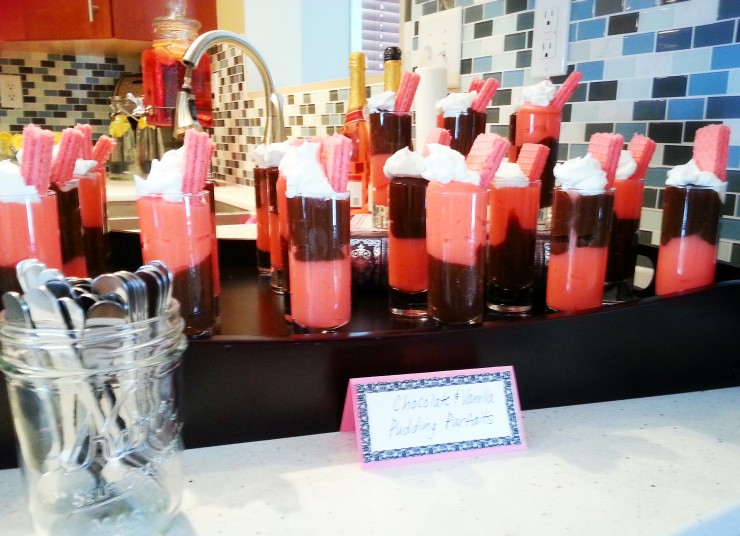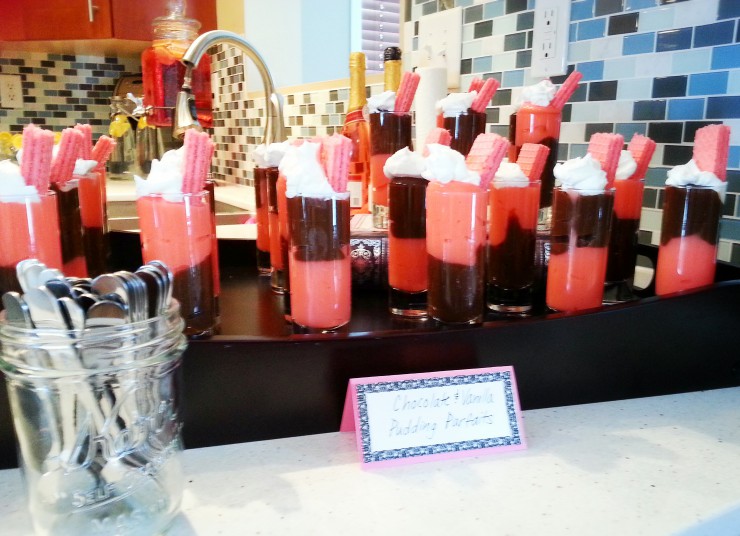 Mini cupcakes with pink frosting and mini brownies topped with white chocolate and raspberries were arranged on a three tiered platter.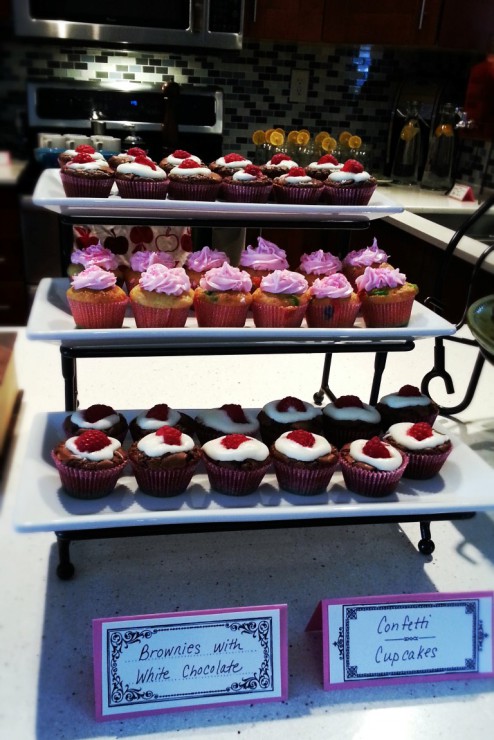 A clear jar with some added ribbon and lace stored pastel colored M&M's. (I think more of these ended up in my nephews' mouths than in our guests'!)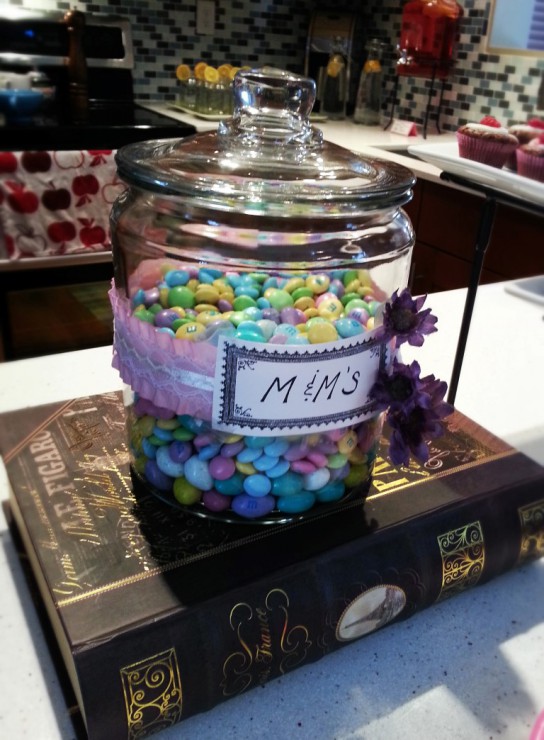 A simple fruit bowl with pineapple and grapes and a cream cheese fruit dip provided a healthier dessert option.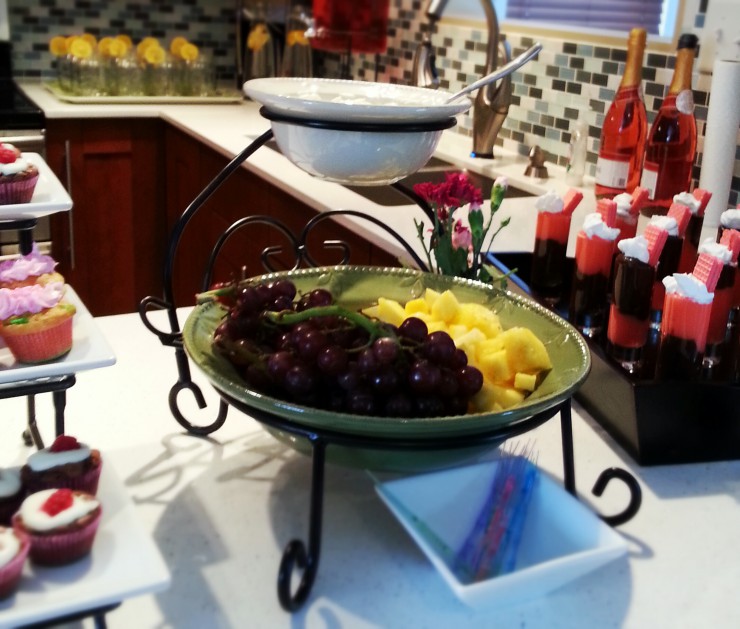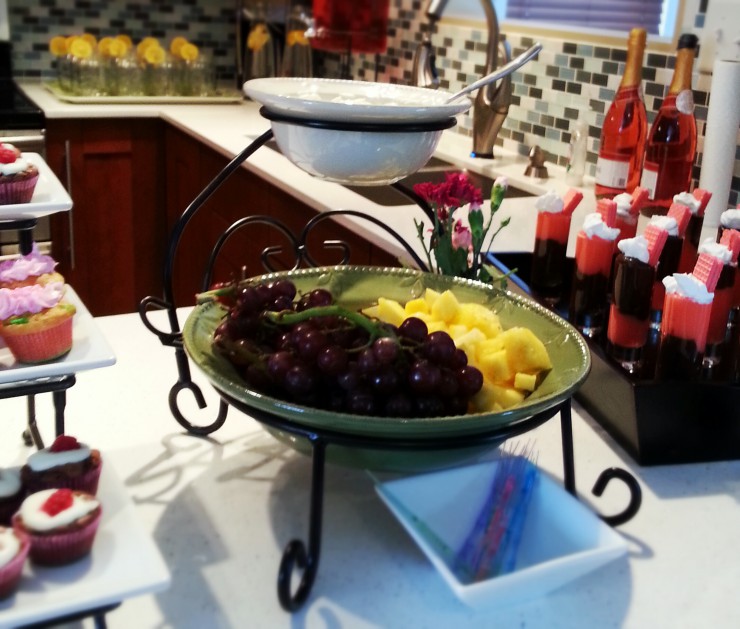 Thanks to my cousin Rachel for helping me shop for the perfect vintage decor. We found all of it – the books, suitcase, vases, and bird cage – at Michael's.
I found the vintage labels online at World Labels; I printed them on card stock and used them to annotate the menu.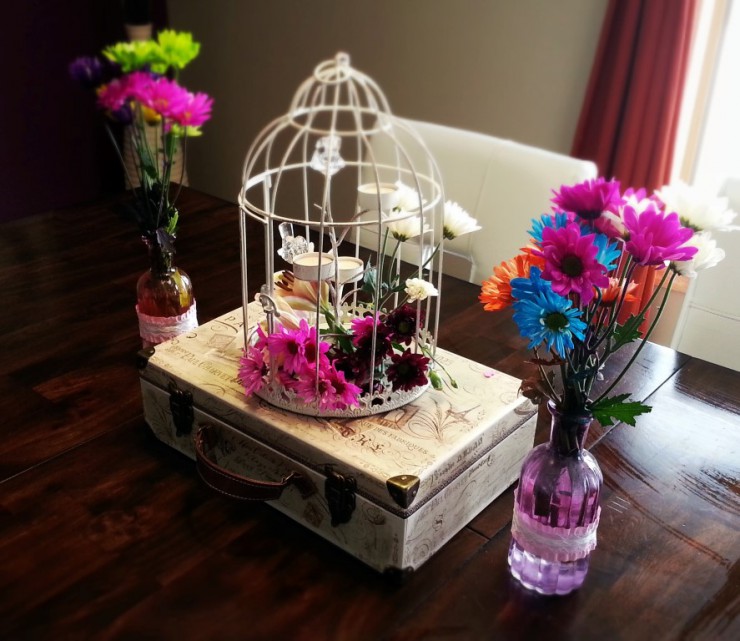 I can't forget to show a picture of the guest of honor. Welcome Baby Eva Ruby!